X-Axis DRO Install Jan 2009
Click thumbnails for details on other axes.
Scroll through the thumbnail images and click on an image to enlarge (14 images)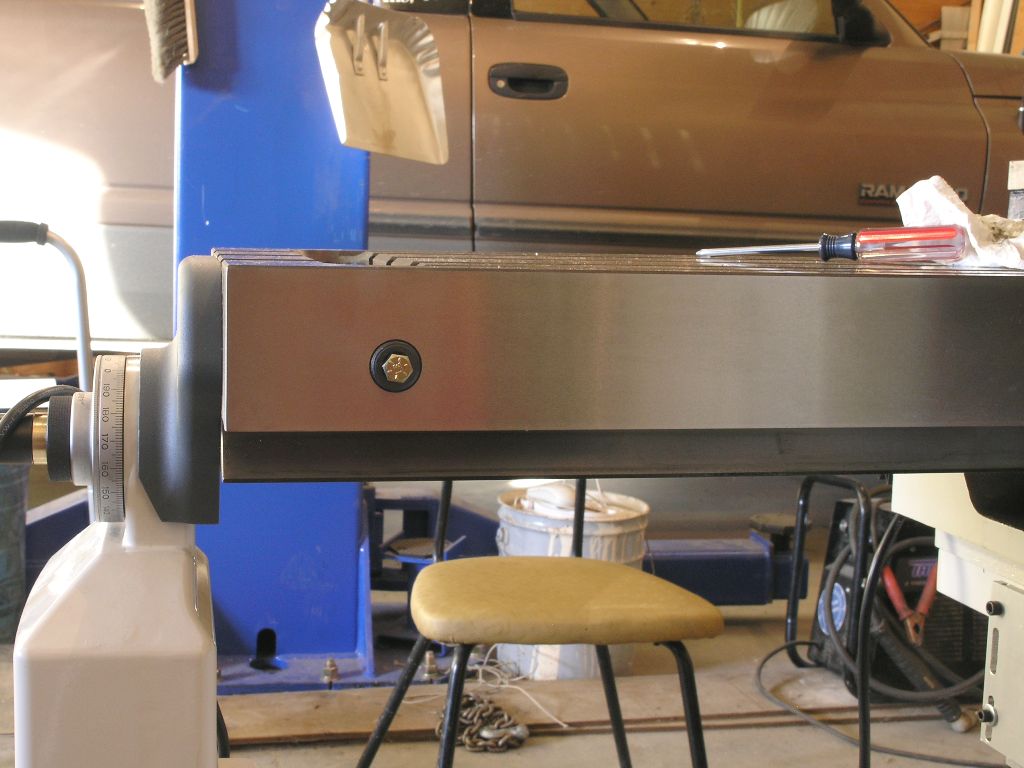 I didn't want to drill holes in the table for mounting the scale. The coolant drain plug was removed, drilled and tapped for a 1/4" bolt. It was then screwed in, a bit past flush and will be used to mount the aluminum bar that will attach to the scale.